OUR ATTORNEYS FIGHT FOR IMPORTANT CAUSES IN STATE AND FEDERAL COURTS
Andrew Shubin represents people, fighting for their rights and for important causes against the intimidating power of government, educational institutions, and large corporations. Attorney Shubin's unique credentials and extensive experience in state and federal court—including the United States Supreme Court—and his historic leadership in holding Penn State and Jerry Sandusky accountable for the horrific abuse of children, has earned him a singular reputation as an effective, creative, passionate and principled lawyer.
Professional Affiliations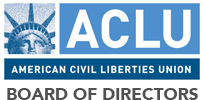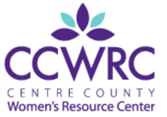 FIND OUT WHY
YOU WANT ANDREW SHUBIN FIGHTING FOR YOUR RIGHTS

Know the Courts
With years of experience handling all types of civil and criminal cases, we understand state and federal court systems from the inside out.

History of Success
Shubin Law has a long and successful track record of achieving favorable outcomes in challenging, high-stakes cases.

Quick to Act
Your case is our top priority. When you choose us to represent you, you can expect swift action and clear communication – always.
Victims of Institutional Sexual Abuse
Attorney Andrew Shubin is nationally-recognized for bringing compassion, caring, and an understanding of the catastrophic effects of sexual abuse to his relentless advocacy for victims. This unique approach has empowered our law firm to obtain unprecedented financial results in a quiet, respectful, and dignified manner that put the needs of the victims and their families first.
Title IX Violations
Our attorneys represent clients in matters related to discrimination, violence, and sexual harassment based on gender in academic settings. We have a reputation for taking the most difficult cases and we are proud to pursue justice for college and school students, faculty and administrators.
Learn More
Victims of Sexual Harassment in the Workplace
Our firm seeks justice for sexual harassment victims because every employee deserves the right to a safe and dignified workplace and to be heard when they voice complaints. For over twenty-five years, we have stood with workers, laborers, physicians, attorneys, professors, police officers, teachers and others, who have been mistreated and retaliated against in their workplaces. We will take on callous employers who either fail to protect employees against sexual harassment or have victimized employees.
We will take on callous employers who either fail to protect employees against sexual harassmentor have victimized employees.
Victims of Civil and Constitutional Rights Violations
For more than a quarter of a century, our firm has litigated precedent-setting civil rights cases against powerful and resourced governmental, institutional and corporate opponents.
Our firm has defended the free speech rights of students, teachers, government workers, political demonstrators, and prisoners. We have fought for fairness and equality by bringing race, gender, sexual orientation, disability and age discrimination claims in federal court. We have taken on government, institutional, and educational abuse by holding unethical prosecutors, abusive police, complicit university administrators, and unscrupulous politicians accountable for their misconduct.
In short, we are passionate about justice and proud of our reputation for taking on important social cases against powerful interests.
College Student Misconduct and Disciplinary Hearings
College misconduct and disciplinary charges can have long-term financial, academic and employment repercussions. Our firm fights for students facing university suspensions or expulsions so that we can protect their future, reputation and investment.
The university disciplinary process varies widely and provides administrators with great discretion and power. Students need their own advocates to fight for them and to ensure that the process is fair. Our commitment to justice for students goes beyond the university level. We routinely file civil rights and Title IX actions against University's and their administrators in federal court.
Criminal Defense for College Students
Our attorneys understand the terrifying, potentially permanent consequences that a university student faces when dealing with criminal charges. We know that for students, the stakes couldn't be higher — freedom, a degree, careers, criminal records, student aid, and the sacrifices made by their parents. We also understand the desperation of a parent who wants to protect a child.
Fighting for a student is more than just showing up in court. We work closely with investigators, school administrators, therapists, and drug and alcohol counselors to fight for the best possible outcome for our client. Most of the students we work with have never been in trouble before and their families may have no experience with the criminal justice system. Penn State students have worked hard to gain admission to the University and their families have often made enormous sacrifices to finance their education.
"Don't think twice about putting your faith and trust in Attorney Andrew Shubin! … Amazing to win. Amazing to reclaim my life back. Priceless!"
"…compassionate, vigorous and undying perseverance… displayed commanding knowledge of the facts and law…his skill allowed us to convince [the judge] of the correct verdict."
"Attorney Andrew Shubin takes on the kinds of cases that capture the popular imagination, make headlines and force us to face our values and fears."